As a volunteer, you can help us grow our home today!
If our mission resonates, we encourage you to read the following Volunteer Guidebook then complete the Volunteer Interest Form below.
Health and Safety First
To safeguard the health and safety of all, we ask you to refrain from signing up at this time if you answer "yes" to any of the following questions:
Are you under the age of 14?
In the last 14 days:

have you or someone you are living with or caring for returned from domestic travel to areas with case clusters of Covid-19?
Have you or someone you are living with or caring for returned from any international travel?
Presently, are you experiencing any of the symptoms listed by the CDC which include: coughing, shortness of breath/difficulty breathing, fever, chills, repeated shaking with chills, muscle pain, headache, sore throat, or new loss of taste or smell?
Instructions to Signup on Monthly Schedule
You might have noticed that the schedule looks a bit different than past schedules. Growing Home is excited to be using a new volunteer platform. This new platform is what you see when you click one of the Monthly Schedule buttons below.
Don't worry, we've got you covered! Follow the 4 simple steps below to see the Monthly Schedule and begin signing up for open volunteer opportunities:
Special Opportunities and Events
Patio Renovation
As spring time approaches and the days grow longer, we know that the residents at our affordable housing community will be out and about more and more each day. If you have a group interested in joining us to volunteer for a day, please reach out to learn how you can help renovate our community patio space.
Light Bulbs for Affordable Housing
Growing Home has recently received a generous donation of energy-efficient LED light bulbs from Food Bank of the Rockies via their innovative partnership with Excel Energy. We are committed to distributing these light bulbs through 3 channels – our Food Pantry, Parent as Teachers Program, and our affordable housing partners, including our very own Westchester – just blocks from our offices on West 72nd.
Storage Renovation
The dumpster enclosure at our affordable housing community is in disrepair. We will need to tear it down and build a new one in its place. This is a great opportunity for group volunteerism. If interested, please reach out to learn more!
All Volunteers Meeting
Growing Home has a long tradition of volunteerism, in no small part because we recognize our volunteer community as the serious stakeholders that you are. In this spirit, we have traditionally hosted quarterly meetings to keep you in-the-know. This year, we will host these meetings each trimester. The first of this year was held from 4:30 – 5:30 PM on Tuesday, March 9. Please, join us as we share updates and kick-off another powerful year of volunteerism at Growing Home!
Join us for a Run!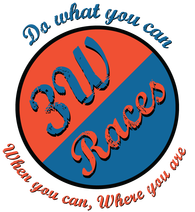 Every year, Growing Home participates in a number of races hosted by local organization, 3W Races. The next big race on our calendar for this year will be the annual Colorado Women's Classic held on Mother's Day, Sunday, May 9th. For more information and to register:
Essential Services Campaign
There is no doubt that in some way or another Covid has impacted your life much as it has the lives of so many of your neighbors. It is no surprise then that for so many this pandemic has only exacerbated existing barriers to access of affordable housing, healthcare, childcare, and even daily essentials such as personal hygiene items. In fact, both your neighbors as well as the organizations serving them have indicated that these daily essentials such as laundry detergent and soap are among the least accessible essentials along with fresh produce, affordable housing, and more.
Transform your community through a cash donation today by clicking here.
Other Ways to Contribute
 Make a monetary contribution by clicking here, set up a fundraising page through Colorado Gives and ask your friends and family to give, or set up a monthly payment.

Check out a list of commonly needed items if you would like to make an in-kind donation. Our team of dedicated volunteers would be happy to receive it!
Looking to learn more or share feedback?
Let us know! Contact David Gonzalez at david@growinghome.org